Akva Baby Cot Waterbed Mattress

A small child can sleep on a water mattress in just the same way as it did inside its' mother. The soft and gentle movements from the water create security around the sleeping baby and this reminds the baby of its earliest sensory impressions. The water mattress gently shapes itself around the entire body and gives the child ideal conditions for a sound and natural sleep. It is particularly important for small children to sleep soundly, as this is the time when the impressions from the experiences of the day deepen in a child's awareness. The Akva Baby is non-allergic and easy to keep clean. The water mattress comes in three different sizes ( 55x115cm, 60x120cm, 70x140cm ) and so it is suitable for most cots and cradles and for children from 0 to 3. The removable zip top cover is washable at 95 degrees and can be tumble dried.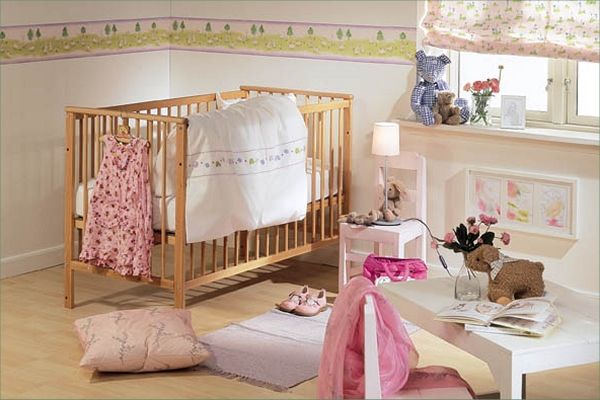 Q: Will a baby cot waterbed mattress benefit my baby?
A: YES. An Akva Baby water mattress is designed to provide your baby with the most comfortable, advanced sleep surface available today. Hospital studies have shown that babies sleep better and gain weight more quickly when on a waterbed than on a regular stuffed mattress. There is less pressure on the circulatory system and on the soft bones of the head. There has been a decrease in the incidence of sudden infant crib syndrome in hospitals where premature babies have been placed on modern cot waterbeds and the nurses are less busy with waking babies.
Q: How does a baby crib waterbed mattress help Growth?
A: Conventional mattresses support your body weight on the extremities. This creates pressure on your shoulders, chest, hips and heels. To relieve these pressure points, a human being shifts position on a conventional mattress anywhere between thirty and fifty times a night, repeatedly interrupting deep sleep phases. Unfortunately, the STH growth hormone is produced almost exclusively in these deep sleep phases - a hormone which simultaneously acts as the regeneration hormone for adults, working to top up their energy reserves. For a baby, a mattress which is not capable of providing the proper level of gentle and even support actually runs the risk of causing deformities - especially as small babies do not have the control over their bodies which would allow them to shift position frequently.
Q: How does a baby crib waterbed prevent SIDS and Back Problems?
A: In the seventies, we were advised to lay babies on their belly to increase their mobility. In this same period, there was a massive increase in the number of sudden cot deaths worldwide. These were assumed to result from the fact that laying a baby face-down effectively covers up the face. Fear of sudden cot death is now leading people to place babies in an alternative, but equally unsuitable, position: lying on their backs. This can create a range of orthopedic problems such as scoliosis (curvature of the spine) and the so-called torticollis (wry-neck). In addition, a series of other ailments have been observed ranging from motion disorders to skull deformities. In conclusion, placing a baby on its back leads to malformed growth and a damaged spine and placing a baby in the belly position increases the risk of SIDS. However lying on your back on a water bed is nowadays recommended by any well-informed orthopedist and most people who suffer from back pain. This is because it provides an even level of support for the entire body - it manages to be as hard as stone and yet simultaneously as soft as a cloud.
Q: Are waterbeds dangerous for Babies?
A: Babies should not be placed on old fashioned hardsided waterbeds (an adult waterbed mattress in a solid box frame) as babies have been trapped between the frame and mattress. Modern baby cot waterbed mattresses are tested by all the relevant European safety organizations and are at least as safe for a baby as an equivalent sized normal cot mattress.
Q: Are there any options and how soon are they delivered.
A: Other than size no. The cover fabric is Bolero, a Polyester Cotton mix with a waterproof under layer to prevent 'changing time' leaks soaking through the covers, the zip top is washable at 95° and can be cool tumble dried. Whilst the cover is in the wash you can clean all the insides of the bed to stop dead skin building up, therefore preventing any bed bugs which are a know major cause of Asthma. Each cot mattress is individually made and will be delivered to you in 3-4 weeks and will take you about 10 minutes to put together and fill (a few large jugs of water and a funnel will do the job).
Q: Are they very expensive and what sizes do they come in?
A: No they are not expensive starting at only £349. They are available here at Swansea Waterbeds in three standard sizes 55x115cm, 60x120cm & 70x140cm. When you consider Mothercare sell a 70x140cm spring interior cot mattress with CoolMaxActive® for £250 isn't your babies sleep worth that bit extra?
Visit our on-line shop to buy one, or try one out at our showrooms in Swansea
All Rights Reserved © 2005 - 2019 Waterbed Essentials Ltd. T/A Swansea Waterbeds and T/A World of Waterbeds
All images used with copyright owners permission.
Site built by JCT Designs - e-mail JCT Designs

To contact World of Waterbeds via email please use - sales@swanseawaterbeds.co.uk